Kontinentalist's 2020 New Year's Resolution, Secret Santa style
Christmas ended last month, but we're not quite ready to say goodbye yet. That's why we did our New Year's Resolution in a Secret Santa…
Christmas ended last month, but we're not quite ready to say goodbye yet. That's why we did our New Year's Resolution in a Secret Santa style. 😺
Editor's note: Putting a spin on New Year's resolutions is in keeping with tradition—we mapped out our resolutions the previous year.
The task: each person has to give two resolutions for a colleague, randomly drawn, about their work and personal lives. Aside from injecting a bit of novelty to the usual New Year's resolution format, we hope that these resolutions, made in each others' best interests, will allow everyone to be kinder to ourselves this year.
At least that was what we expected, in theory. Because we're pretty close, some of our resolutions are just ruthless: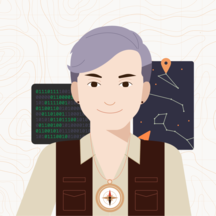 Resolutions for Dylan, by Joceline:
Work: Finish building Konti 2.0 (the revamping of our website!)
Personal: Save up enough to get a motorcycle (and buy it lol)
Reason: Maybe the adrenaline will help you code faster or reduce Peiying-induced stress. Jokes aside, you've been thinking about it for over a year, so might as well get it this year. You can relook at fulfilling your 2018 goal of travelling the Golden Triangle by bike; it may lead to new experiences and interests.
Subscribe to receive our free monthly newsletter.