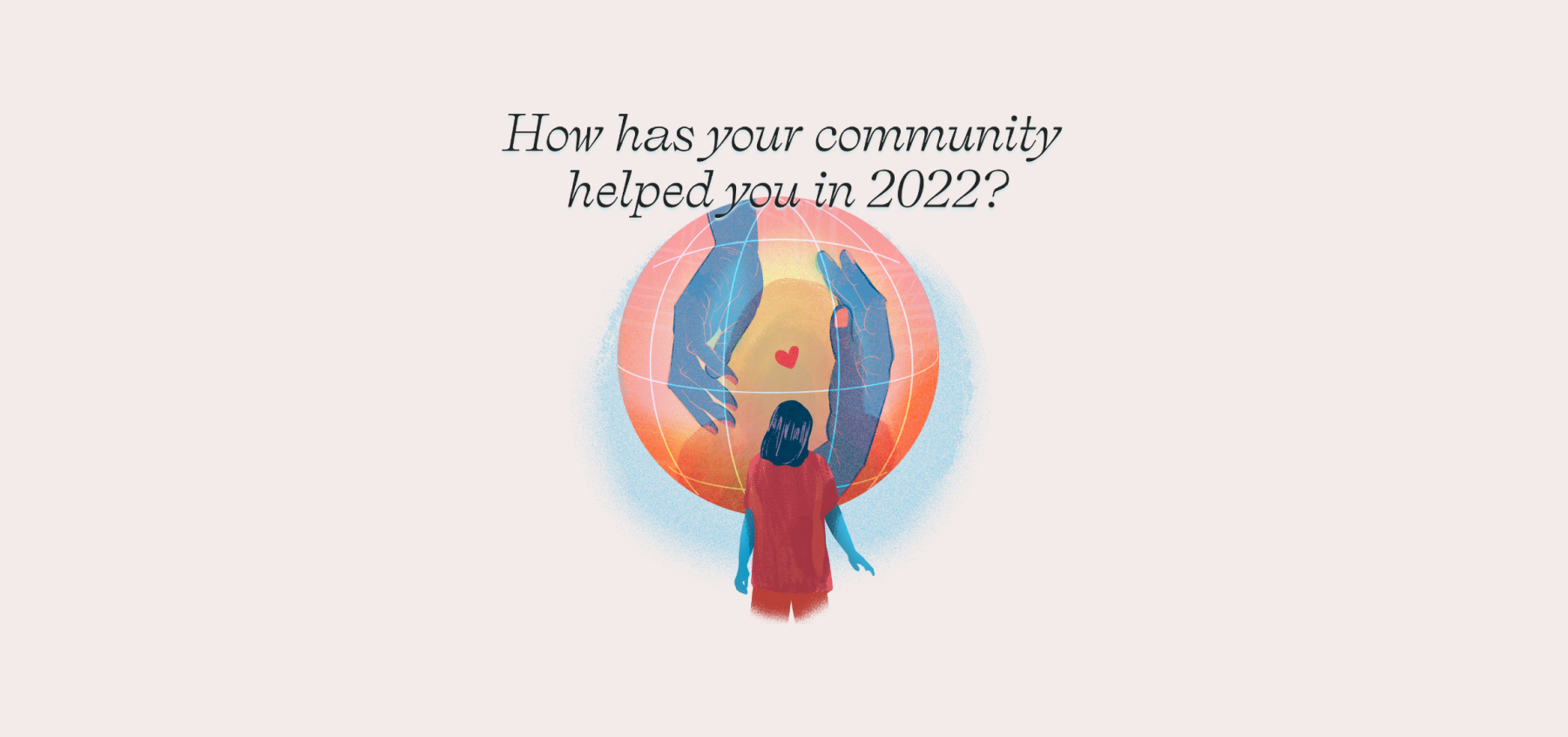 As we enter December, it's a good time to reflect on the past year. Kontinentalist has grown a lot in 2022, and our progress was highlighted by a busy November—winning two awards, receiving invitations to DataFest Tbilisi and other summits, and hosting workshops at major events such as the Singapore Writers Festival.

We couldn't have done this without the help of so many from the greater community around us. Data visualisation practitioners around the world, who have kindly provided advice, connections, opportunities, and feedback. Our audience, who has actively engaged with our stories and helped us with our crowdsourced databases. And you, who reads this newsletter each month and belong to a community that pushes us to constantly innovate and improve.

Within our team, we are constantly learning from one another. One of our latest stories also highlights how community efforts are necessary to understand the struggles of queer youths and make changes that allow them to feel more welcomed at school.

Personal improvement is naturally essential, but if this year has taught us anything, it is that taking a step back and seeing how we can learn from the people around us, as well as how we can help them, is as important. For those who can't usually speak up for themselves, having a supportive community is even more necessary.

We welcome you to work with us anytime, especially to highlight an underserved community. Have a story idea that you're passionate about? Email us at pitch@kontinentalist.com.
You might have heard—we're launching a membership programme in 2023 to better engage with you! We want to build a community of readers who want to do more with us and connect with us in new ways. (Don't worry, our stories will still be free!) Help us shape this community by taking our 5-minute survey here. It runs till 4 December 2022.
When I was thinking about what I might want to do for my first data story, I knew I wanted to experiment with a different storytelling format. I remember talking to Griselda, our Senior Multimedia Designer, about her experience with producing comics (she's just published a book!) and feeling so inspired by the possibilities that the medium could bring. So when the opportunity came to create a piece about mental health—an issue I've been actively working on for the past few years—it felt like the perfect chance to marry both of our interests into a story!
Caption: Early sketches of various pages relating to the 377A repeal and statistics related to school's support (or lack thereof) for queer students.We wanted a data viz format that blended with comics seamlessly, so we used panelling to emulate a treemap viz!

With the news of the repeal of 377A in Singapore and increasing attention around the safety and wellbeing of LGBTQ+ youths, a story exploring the mental health of queer students felt timely. Recently, Ashlee, an 18-year-old transgender student shared how the Ministry of Education had intervened with her hormone therapy treatment, how a counsellor from a local school had made discriminatory remarks on the LGBTQ+ community as part of their sexuality education curriculum. On social media, accounts like @sgbrownqueers were also highlighting the need to listen to queer people from minority backgrounds who are often overlooked.
Caption: Some early iterations of the slides where the situation surrounding Jay and queer brown students is introduced.

As a result, we decided to focus our story on the experiences of young, brown, queer students in Singapore. To ensure that the lived experiences of queer communities were at the centre of our story, we decided to collaborate with mental health collective Your Head Lah! and non-profit movement Pink Dot, who provided us with community insights that helped to shape our story and focus. Together with Your Head Lah!, we interviewed queer brown students in Singapore and their experiences navigating the local school system.

Based off this primary research, together with statistics and data from other sources, we decided to put a "face" to the story by creating a fictional character named Jay, a brown, non-binary student. To enable readers to understand the lived experiences of queer students in Singapore, we made sure that Jay was a character who could highlight these different flashpoints in our story. Apart from that, we were also working with a lot of data, and figuring out how to present it in a succinct and accessible manner was a challenge that we dealt with.
Fittingly, the last panel in our story, which features Jay's friends coming together to comfort them after a harrowing incident in the classroom, seems to point to what's often overlooked in our busy lives: that we owe one another care, safety, trust, and community. This message is a centrepiece in our story and continues to be our motto in the work we do at Kontinentalist.

We are grateful to our partners Pink Dot and Your Head Lah! for their invaluable advice and effort in helping us tell this story. Special thanks to Griselda, our Senior Multimedia Designer for turning our ideas and words into this visually arresting and heartfelt story; our Editorial Lead, Nabilah, who helped distil such a complex issue into words; Heleena, our Editorial and Marketing Intern, for meticulously writing out the alt text for the comic, as well as Gwyneth, our Assistant Editor, and Peiying, our Head, for all their editing help. I hope this story inspires us to be braver, and to dream bigger and further to what a truly inclusive Singapore could—and should—look like.
Contrary to popular belief, indigenous tourism doesn't have to be inherently exploitative or regressive. Communities are working hard to reclaim and carve out space for their own stories. Read more about it here.
Access to food has never been a problem for Singapore—but it could be if we continue to rely on imports. Find out how we can cultivate food resilience from the comfort of our own backyards here.
"When I was writing my thesis for my Master's, I thought it was a lot more important to actually communicate my results to a broader audience, as opposed to just publishing papers which would only be read by a selected few scientists. I wanted to get better at communicating, especially through the web, so I could reach more people. "
Singapore is known as a "Garden City", but you can't just use any available plot of land to grow your own flowers and edibles. Follow blogger Olivia for her rare finds of secret gardens tended by guerilla gardeners in Singapore. Get a glimpse of these places through her recounts!
Very Small Exhibition is a Singapore-based art collective run by artist Wei Lieh Lee, who started creating meaningful and interactive light installations around Singapore. Check out "Very Momentary Exhibition", aptly named for a short period of rainbow light installations at HDB flats and void decks.
Have you heard of a place called the "Venice of the Philippines"? The Artex Compound in Malabon has been deep in floodwaters since 2004 as a result of global warming and urbanisation. Read about how residents of this community have adapted to their precarious living conditions.
India is home to the hijra, a vibrant community of members of the third gender. This mini-documentary shows how this found family collectively flourishes in spite of the unique discrimination they face—while sporting some of the most beautiful traditional garments, too!
Bonding over food:
Nasi Ambeng

Nasi Ambeng is a Javanese dish of rice with multiple accompanying dishes, oftentimes consisting of rendang, sambal goreng, urap, and more. While Nasi Ambeng has become a prominent dish among Malay cuisine in Singapore, it is actually derived from Nasi Berkat or Nasi Tumpeng, dishes which originated from central Java, Indonesia. Traditionally it is served during a majlis ("special occasion" in Malay) on a wide tray and eaten communally with fellow guests regardless of their social status, where the act of sharing a platter reflects community bonding.
Comments
Subscribe to receive our free monthly newsletter.