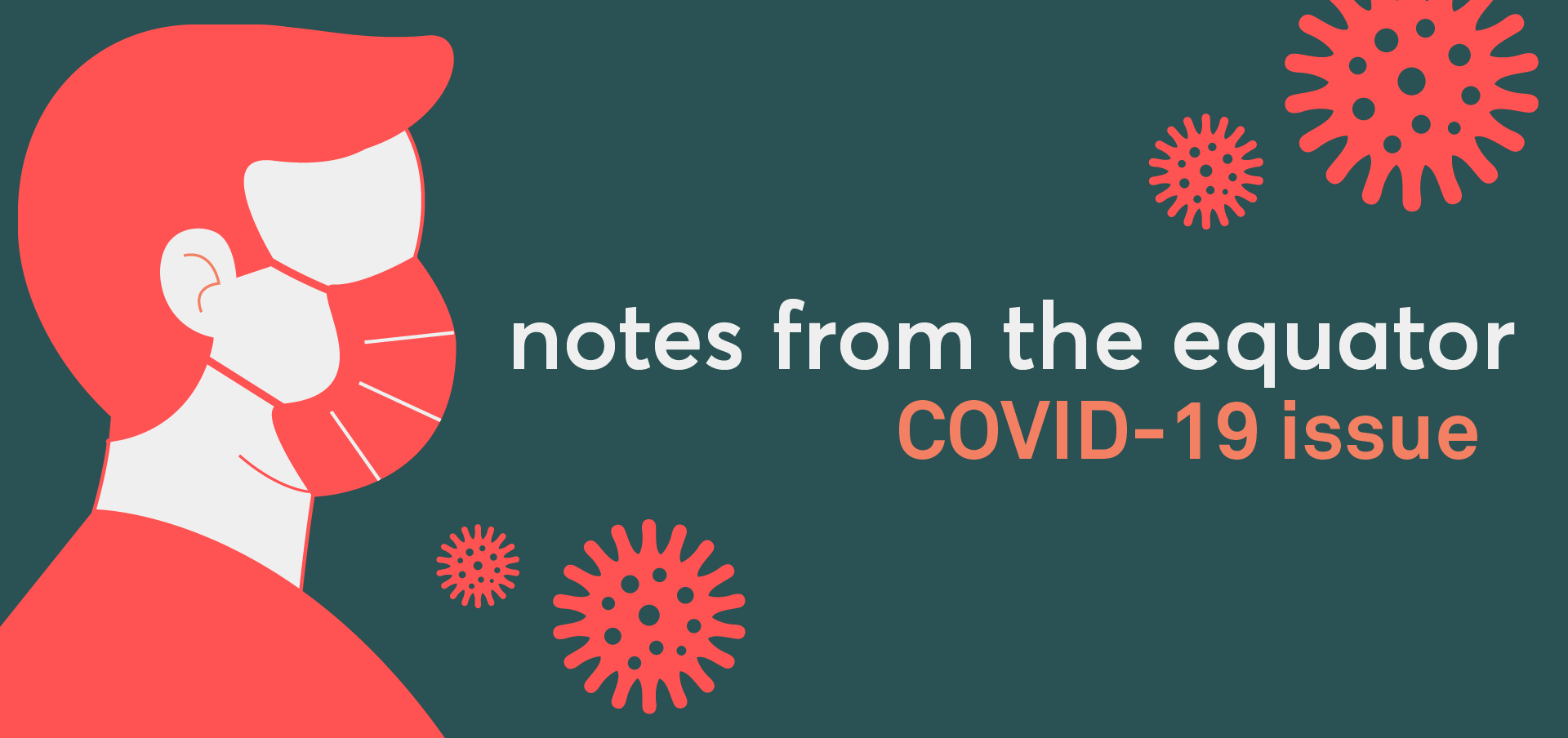 When did you last step into the office?

I did this morning, at 8 am, and realised I haven't been in the office, or seen Team A (we split our team into two) in 9 days. That's right around 168 hours, but so much has happened since.

By my calculations, Singapore added around two new coronavirus case every hour, and our visualisation on the connections between confirmed cases ballooned in response. Loyal readers will know we've been tracking Singapore's response to all of this, so keep your eyes on our timeline as the situation develops!

If you're anything like me, you'd know that working from home can make you unproductive some days. Here're our best productivity tips and tools in solidarity, a glimpse into our work-from-home lives, plus a playlist of our favourite grooves to savour with your beverage of choice. From Thai pop and American country to orchestral pieces and indie crooners, we've got your daily grind covered.

In the meantime, it's business as usual with our stories. Big thanks to everyone who has responded to our survey on improving this newsletter. Most of you have expressed interest in learning more about data visualisations and how we weave them into our stories, so we'll be including more technical know-how in our newsletter from here on. Starting from this issue, we'll also be curating a list of good data visualisation story examples, based on each issue's focus.

Also, I should probably introduce myself—I joined the team as the editor and content strategist in January, and I'm excited to hear from you all! If you have any story ideas—or just feel like reaching out during a time of COVID-19—give us a shout at hello@kontinentalist.com.

As always, sneeze into your elbows and stay socially distant everyone!




Kenneth
Editor / Content Strategist
To visualise how the different COVID-19 cases are related, we chose a network graph. At a glance, you can see how the different cases form a cluster, how these clusters sometimes interconnect (i.e. cluster N and J), and the remaining unexplained isolated cases. You can also see how much the cases have ballooned in scale in just 29 days.
Now that we have a general shape, we added touches to make the graph useful and understandable. One of the ways was by adding two types of links (dotted line or bolded line) between each case, or Node, to provide some context to the circumstances in which the transmission occurs. You can also view the metadata of each case by hovering over individual Nodes.
And as a general good rule of thumb in data visualisation, we encourage our readers to interact with the data as much as possible. With the filter function, you can colour code the Nodes according to different variables, and maybe even derive a new layer of understanding on the transmission process.
Video conferencing app Zoom has taken over many of the world's offices and classrooms. But it is hardly the only useful app out there. The Kontinentalist team shares some tried-and-test apps that have made working-from-home less of a chore.
Speaking of our work-from-home experience, is the team generally for or against it? Like it or not, with no end in sight to the COVID-19 pandemic, working remotely may very well be the new reality for those who are lucky enough to do so.
More COVID-19 data vis stories
Comments
Subscribe to receive our free monthly newsletter.