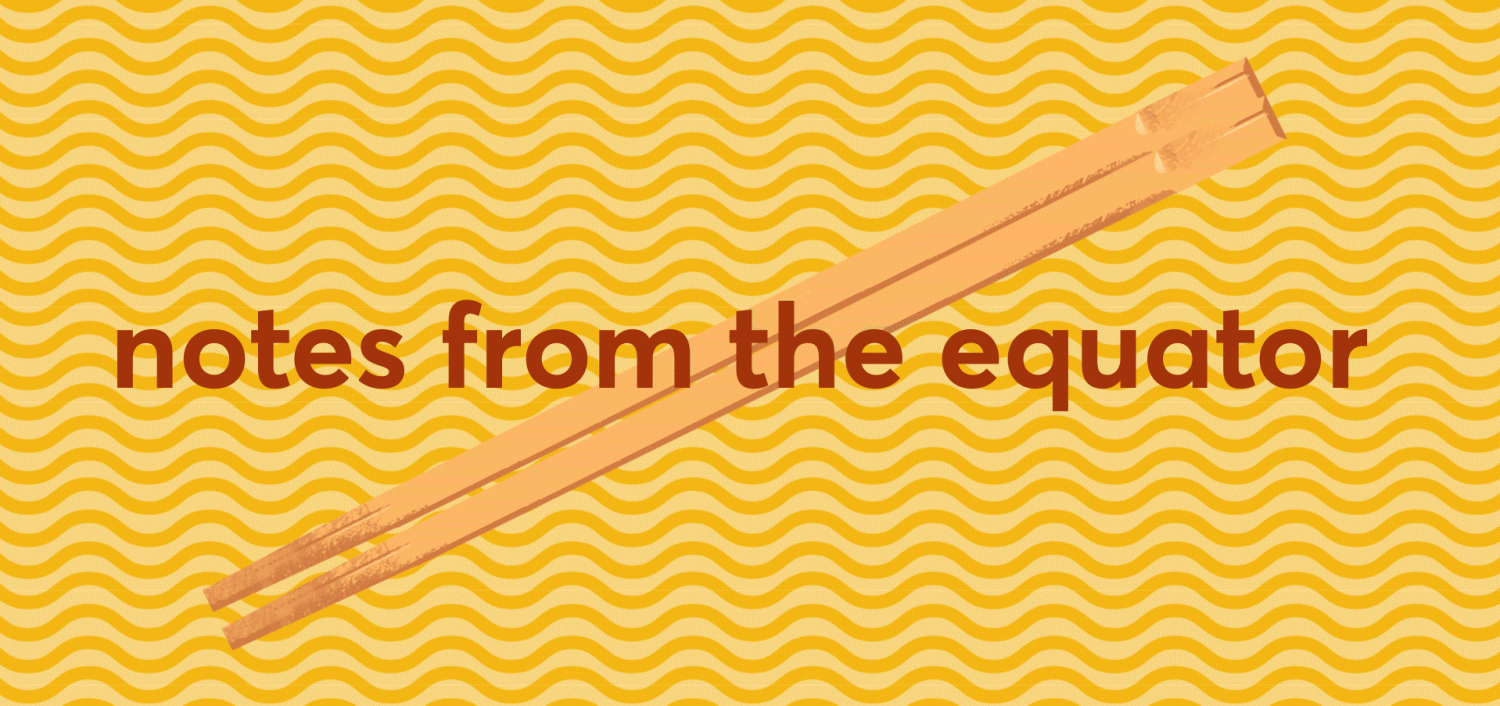 It's the most wonderful time of the year!
I've just spent the past 2 months sojourning in Japan for a leadership training programme, and it's so wonderful to return to Singapore during the festive period. There's something magical about December, and it has always been my favorite month. It's a season of feasts, warmth, and love — all of which are greatly valued here at Kontinentalist. But most importantly, it is about giving! We're having a giveaway contest to thank you — our avid readers — for supporting us. Keep your eyes peeled for the details below!

That brings me to our latest stories. Last month, Naomi talked about the famous dragons of Komodo island, and the challenges that tourism has brought. Our guest writer, Nursheila, also challenged our ideas of religion by giving us an insight into the lives of female religious leaders. These women live in a world steeped in tradition, but are also finding new ways to negotiate spaces for themselves. Our shapeshifter, Griselda, wrote a spectacular piece about her Inktober journey and what inspired her drawings. Lastly, we're always open to story ideas and suggestions, so if there's something you want to read, do drop us a note at hello@kontinentalist.com.

Happy holidays!

Peiying
Editor-in-chief
'Tis holiday season, three lucky winners will receive a Christmas bundle, lovingly curated by our office elves! In line with the spirit of exploration here at Kontinentalist, the bundle will include:
1. A scratchable map
2. A set of postcards, one data-vis inspired, and one about Christmas traditions in Asia
3. A handwritten note from the Konti team :-)

All you need to do is like any of our social media pages listed below, comment on one of the giveaway posts, and tag a friend! Unlimited entries are allowed, so tag and like away! Giveaway ends on 12 December 23:59 SGT, and is limited to local entries only.
Inktober Journal
Be inspired to tap into your creative side this holiday season, after taking a peek at our animator's Inktober journal.
Our ode to Singaporeans' love of queuing features a chart where each heart represents a Straits Times headline about queuing. We also planted a little Easter egg; the animation is supposed to mimic the hearts queuing one by one.

We are grateful to announce that the story won the third prize at XDS's competition, which challenged its participants to produce a data-driven story on the theme of love in Singapore.
Why I wrote...the otter story.
"I loved the idea of visually mapping out the locations of the adorable and resilient otter families in Singapore. By writing the story, my goal was also to get new otters watchers to do so responsibly, and at a respectful distance." - Kathy Xu
Comments
Subscribe to receive our free monthly newsletter.