A quick guide to ArcGIS — how do we begin?
What is GIS?
At Kontinentalist, we rely heavily on maps. Our most ambitious project was a visual explainer of China's Belt and Road Initiative (BRI). For the story, we used a combination of Mapbox and ArcGIS tools to map out the infrastructural plans of BRI — including ports, railroads, gas lines, economic corridors, and passages.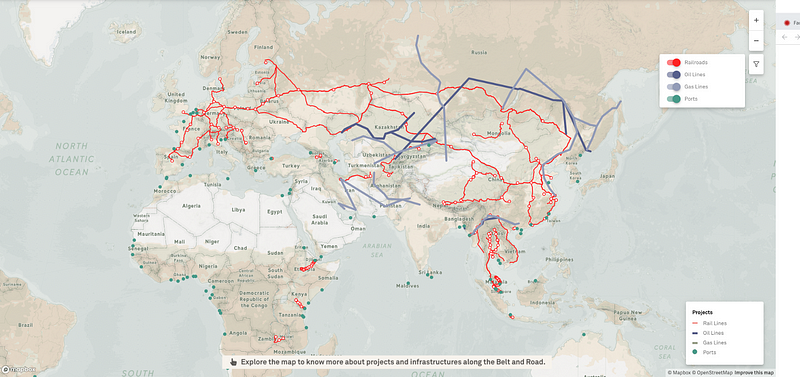 When we wrote the story, none of the team members had an extensive knowledge of ArcGIS. We knew that it was a powerful tool which could map weather patterns, perform spatial analysis, and other high-level functions. To be honest, we were quite intimidated by it.
Now that we've emerged relatively unscathed, we thought we'd share a consolidated beginner guide — with tips — on how to use this awesome software.
Introduction — what is GIS?
A Geographic Information System (GIS) is a system that allows users to manage spatial data. There are many desktop GIS software, with ArcGIS Desktop being one of the most commonly used by several industries.
ArcGIS Desktop comprises several applications, including ArcMap and ArcGIS Pro, all of which are intertwined to give users the ability to manipulate maps as they wish. ArcMap is the main component of the software, acting as the canvas where users can play around with geospatial data easily.
A quick search on Google tells us that there are many functions within ArcGIS Desktop, which can be overwhelming for any beginner. Well, you're in the right place! We have compiled a quick guide for those who are interested in making their first foray into ArcGIS Desktop.
How do we begin?
Subscribe to receive our free monthly newsletter.