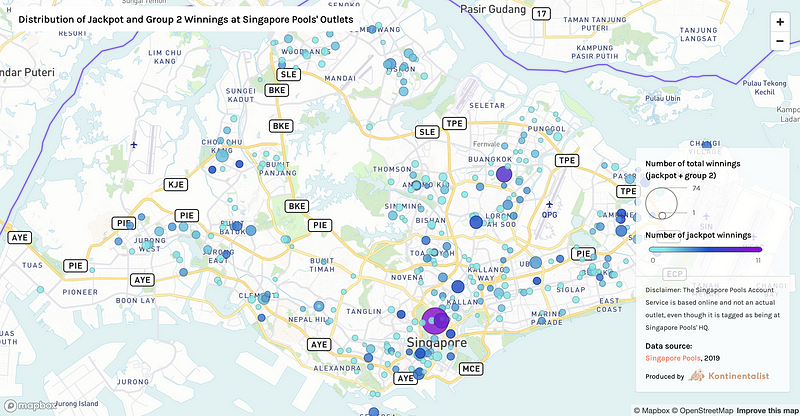 What we learned from creating a viral map
Exactly a month ago, we published this map to show the distribution of lottery winners across Singapore Pools outlets in anticipation of…
Exactly a month ago, we published this map to show the distribution of lottery winners across Singapore Pools outlets in anticipation of the $13.9 million Toto Hongbao Draw, an annual event in Singapore.
It was meant to be a tongue-in-cheek exercise, to visualise how many jackpot and group 2 (snowballed amount if nobody wins the jackpot) winners there are in each outlet. We did not consider factors such as the frequency of winners relative to the area's population, how long each outlet have been active, and other variables which would have skewed the frequency of the winners.
What we didn't expect was that it became viral, thanks to a local news site called Mothership.sg which featured the map.
Subscribe to receive our free monthly newsletter.