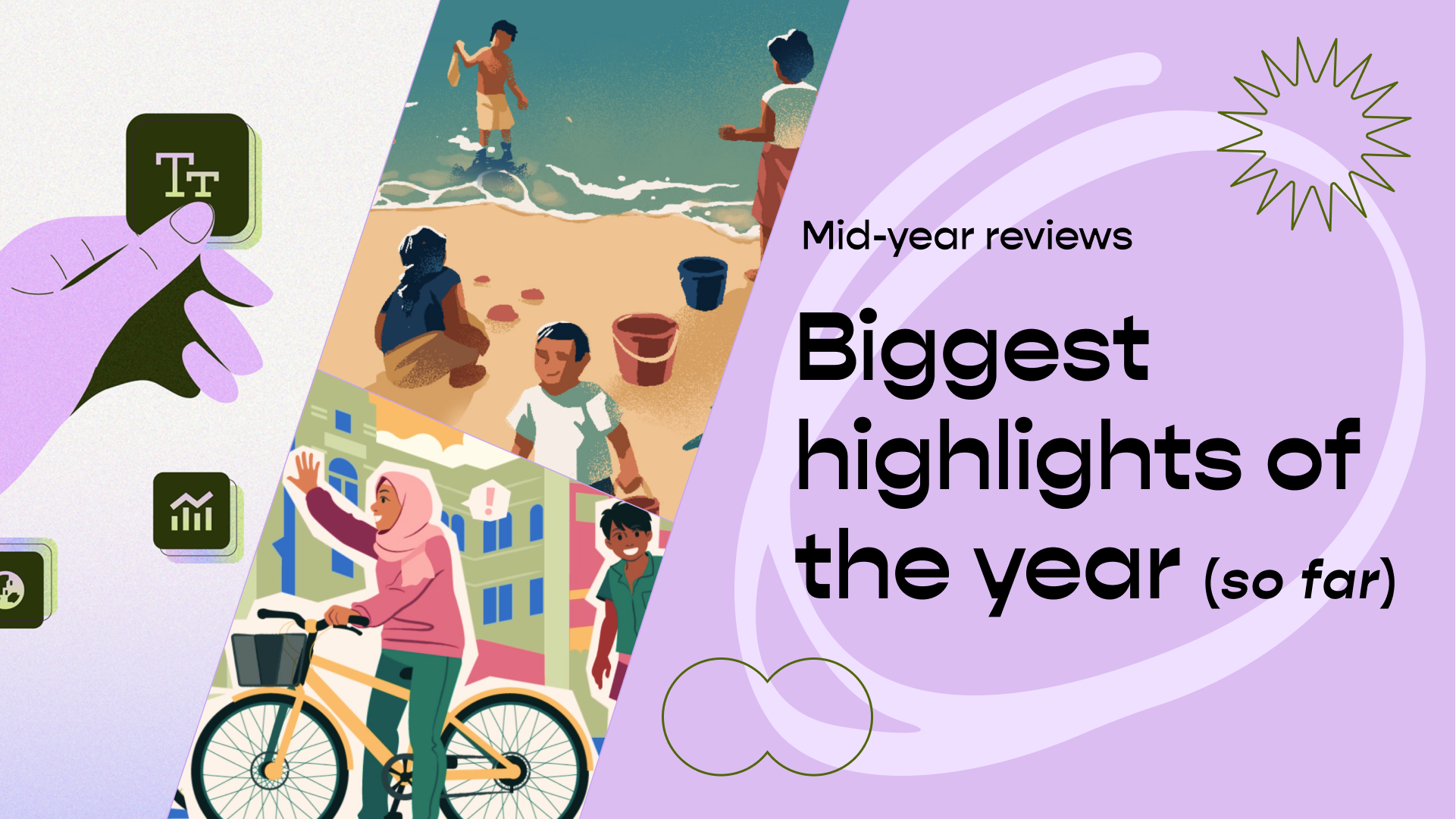 Biggest highlights of the year (so far): The Kontinentalist mid-year review
Launching our own membership programme has been a longstanding goal of ours and now that we've finally created this little community of our own, we can't help but feel a little nostalgic about how far we've come! 2023 has been very kind to us folks here at Kontinentalist: we've hit a lot of personal and professional targets, and bagged ourselves both big and small wins all within a span of six months. Join us as we stroll down memory lane and relive some of our highlights so far!
We're building Lapis, the data storytelling tool we always wished we had!
Kontinentalist has always strived towards increasing the accessibility and inclusivity of data storytelling. The launch of Lapis brings us one step closer to making this dream—and the dreams of many aspiring creators—come true! Lapis is our low- to no-code tool for storytellers of all skill levels—with our arsenal of helper tools and templates, as well as real-time collaboration functionalities and community features, anyone with a working internet connection can share compelling narratives about Asia and beyond!
Since we opened Alpha testing sign-ups last May, we've seen the outpouring of support on social media. We wanted to let you all know that we're as excited as you are, to finally show our baby to the world. Stay tuned here and to all platforms where we are active (here's our Instagram, Twitter, Facebook, and Linkedin) for updates!
Subscribe to receive our free monthly newsletter.