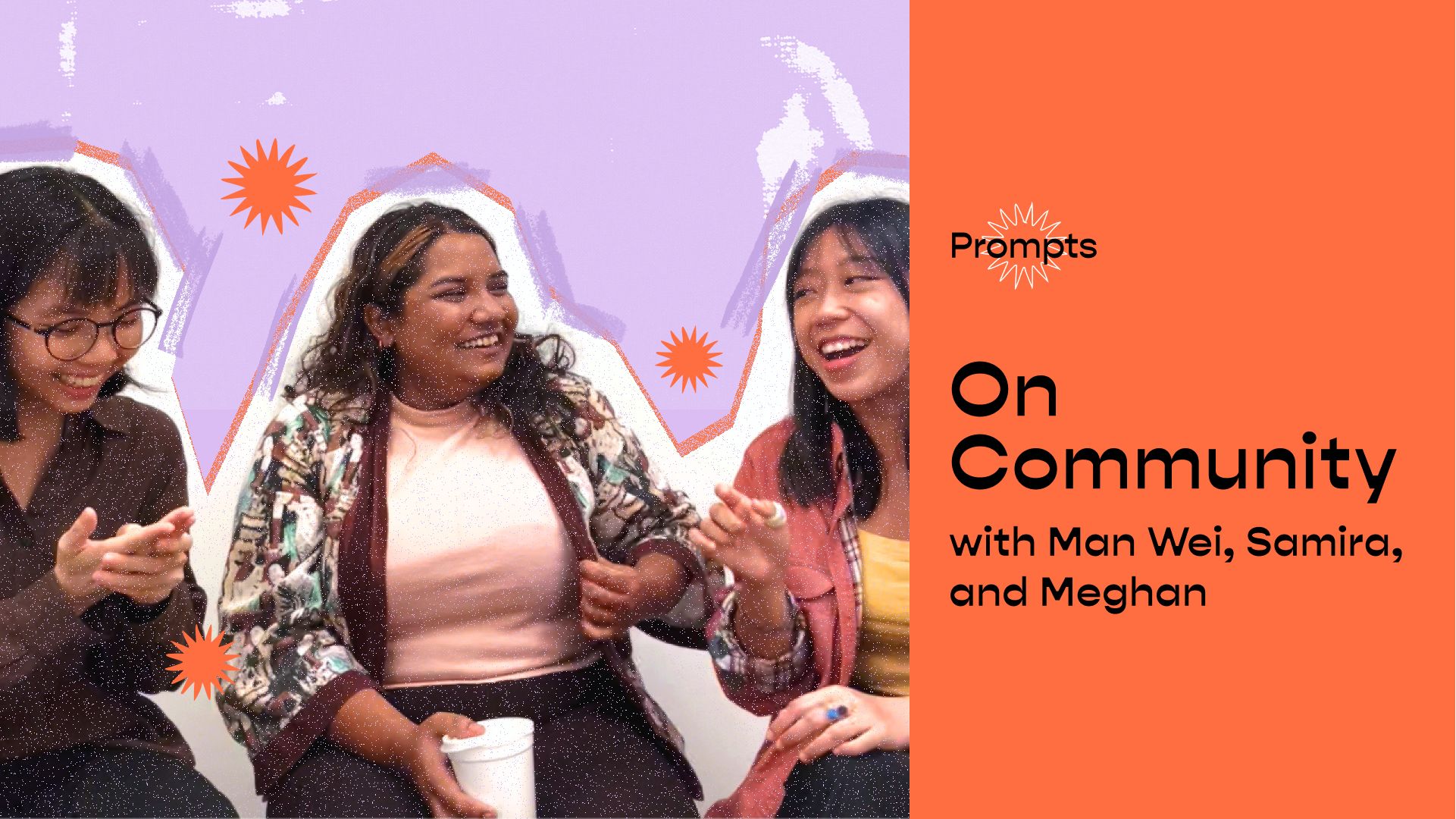 Prompts Ep #1: What does community mean to you?
In this first episode of Prompts, we bring together some of the team's newer members to make sense of their relationship with the Kontinentalist team and other communities they are part of.
SAMIRA joined Kontinentalist as the team's first Community and Digital Marketing Manager in August 2022.
MAN WEI joined the team as an Editorial Intern in January 2023.
MEGHAN joined in May 2023 as a Design Intern. At the time of this recording, it was Meghan's second last week with the team :"(
---
Check-in
At the beginning of each conversation, team members check in with one another on how they are feeling. This is how Meghan, Samira, and Man Wei are feeling today:
MEGHAN: 😅(Nervous but excited)
SAMIRA: 🌴🚛 (Like a chopped off tree swaying at the back of the truck)
MAN WEI: 🐢(Like an excited turtle)
---
In your personal lives, are there communities that you identify with?
MEGHAN: I think I find community most with the people I organise with. There's a programme that I do with them, where we build people power (loosely defined as the ability and willingness to care for and advocate for one another) in rental flat communities. It's been very difficult because I think, especially in Singapore, community has been purposefully disconnected and fragmented, because we all think that survival is very individualistic.
Whereas I think community is important to survive. Not just for our mental well-being, but also in a very physical sense, like the people who will help you when you have nothing. It's very important to continue building that and repairing what has been taken away.
SAMIRA: My mind also immediately goes to the people I organise with, the activist groups that I'm part of. But when I think about it, that first inkling of belonging to a community came up for me when I was 14 and I was a One Direction stan on Twitter and Tumblr. Teenage girls across the world were doing a kind of organising. We would trend hashtags and there would be a lot of mutual aid effort within these fandoms. When I think about my organising and the community work that I do now, I realise that a lot of the lessons I learnt are from that phase of my life.
And yes, my communities are people whom I organise with as well. I ask myself, how do you build a community with people who might not be activists or organisers, or people who might not even be familiar to like all these social issues—how do we bring them in?
Subscribe to receive our free monthly newsletter.