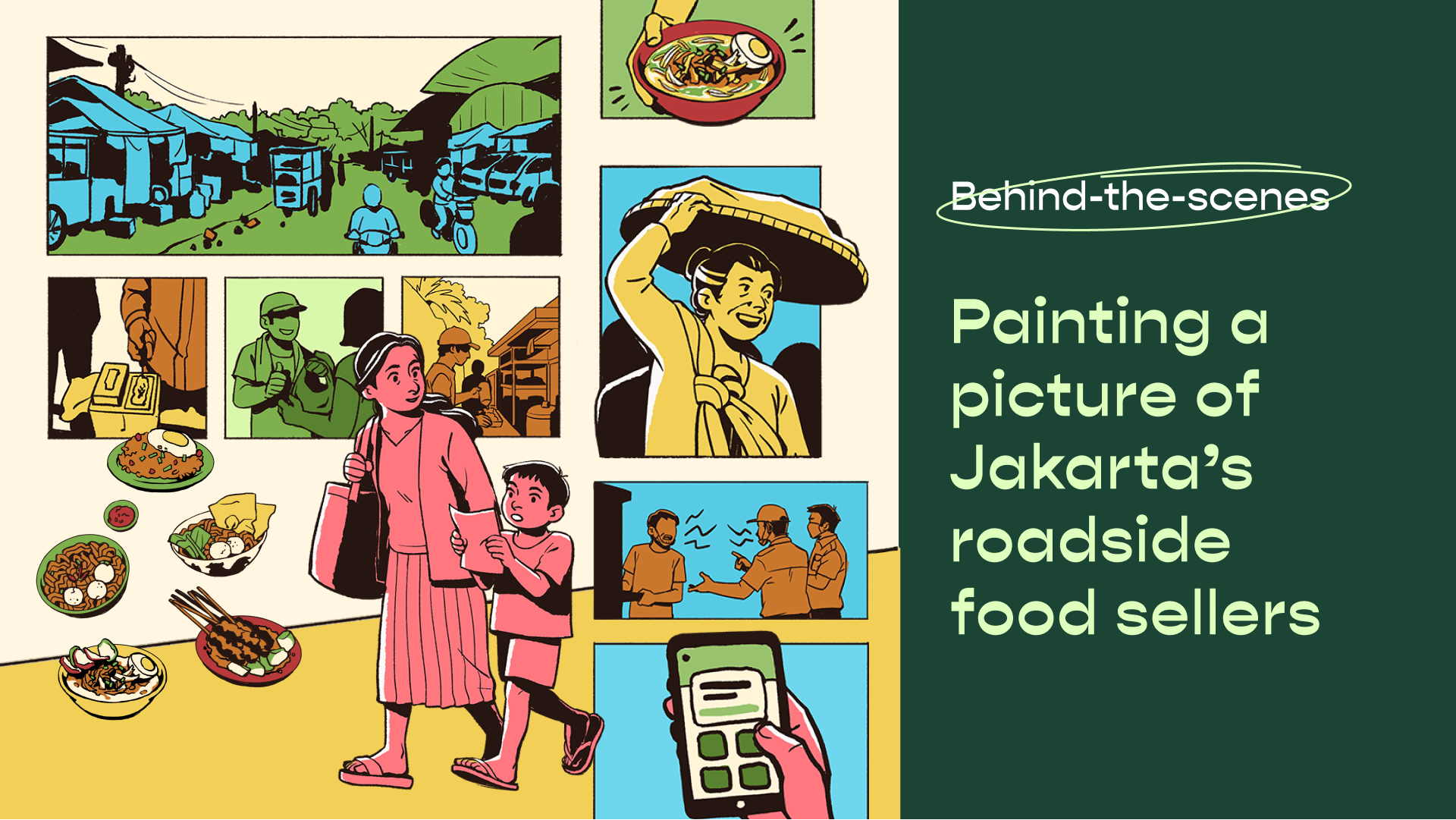 Painting a picture of Jakarta's roadside food sellers
Arran Ridley and Griselda Gabriele share more about our recent story, Jakarta's roadside food sellers: Finding a path in a future of convenience. Arran, a freelance writer and researcher, pitched the idea to Kontinentalist, based on his interest in kaki lima sellers, the community of street food vendors in his neighbourhood. Griselda incorporated a personal narrative through her illustrated comics, informed by her experience growing up in Jakarta.
---
Sound as a starting point
Arran: Back when I was working in Berlin, I used to do video calls with my partner who lived in Jakarta. The calls would be punctuated by various sounds in the background—not just the sounds of motorbikes, people shouting and talking, and the sound of adhan (the Islamic call to prayer), but also something else I couldn't identify– that was how I found out about the different calls and sounds of the kaki lima sellers.

Having attended a data storytelling workshop at the Info+ conference organised by The Pudding, and being inspired by pieces from Kontinentalist, I wanted to use the potential of data storytelling to shine a light on the lives and experiences of Jakarta's kaki lima sellers, specifically centred around their sounds.
Griselda: Arran's audio recordings and interview quotes inspired us to think about the different relationship that people of different generations have to different sounds. These sounds are peppered throughout the comics, with kaki lima seller calls being present in earlier comics, then the sounds of buskers and delivery riders in later comics.
Subscribe to receive our free monthly newsletter.