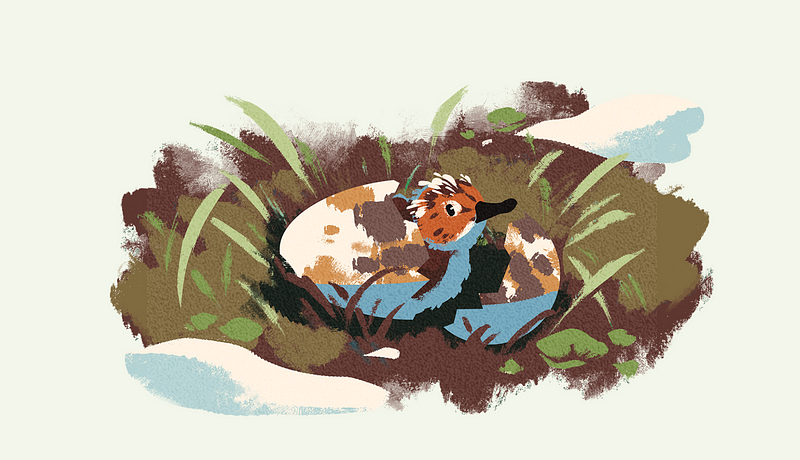 Our favourite projects of 2020
We made it! What better time to reflect and give thanks to the end of this dastardly year than to look back at some of our favourite…
We made it! What better time to reflect and give thanks to the end of this dastardly year than to look back at some of our favourite projects — and moments — of 2020.
Taylor Swift isn't the only one being productive during this pandemic.
We did some of our best works this year here at Konti, even though the pandemic threw a wrench into a lot of our plans, with conferences, talks, and other gigs cancelled without any clear date on when they'll resume.
But on to the good stuff—let's take a look at some of our favourite projects!
Becoming AWARE: 35 years of women's activism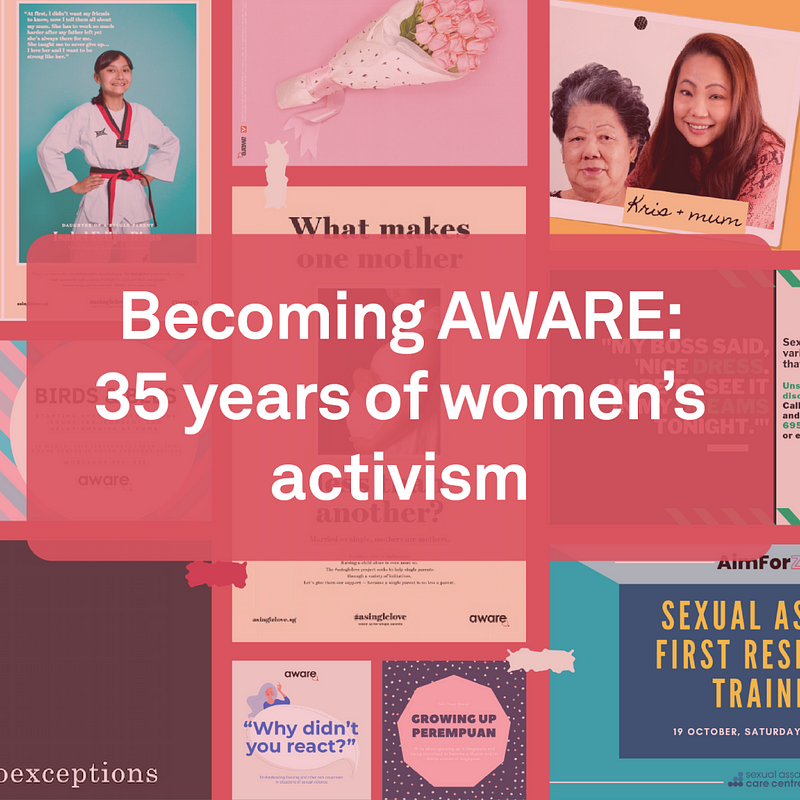 By Peiying (company head and editor-in-chief):
As the head of the company, it's quite difficult for me to pick a favourite. Among the top pieces are our collaboration with BirdLife International and UNHCR. But if I had to choose, it would be Becoming AWARE. Working on this collaboration allowed me to use some of the historical research skills that I had picked up in university. It also expanded our team's skillset in experimenting with static data visualisation and thinking beyond our usual formats and mediums. I was also incredibly proud to be part of a team that came together very quickly to work on the story in a short amount of time. Most important, it allowed me to feel like I'm part of something larger — supporting and celebrating women's advocacy in Singapore.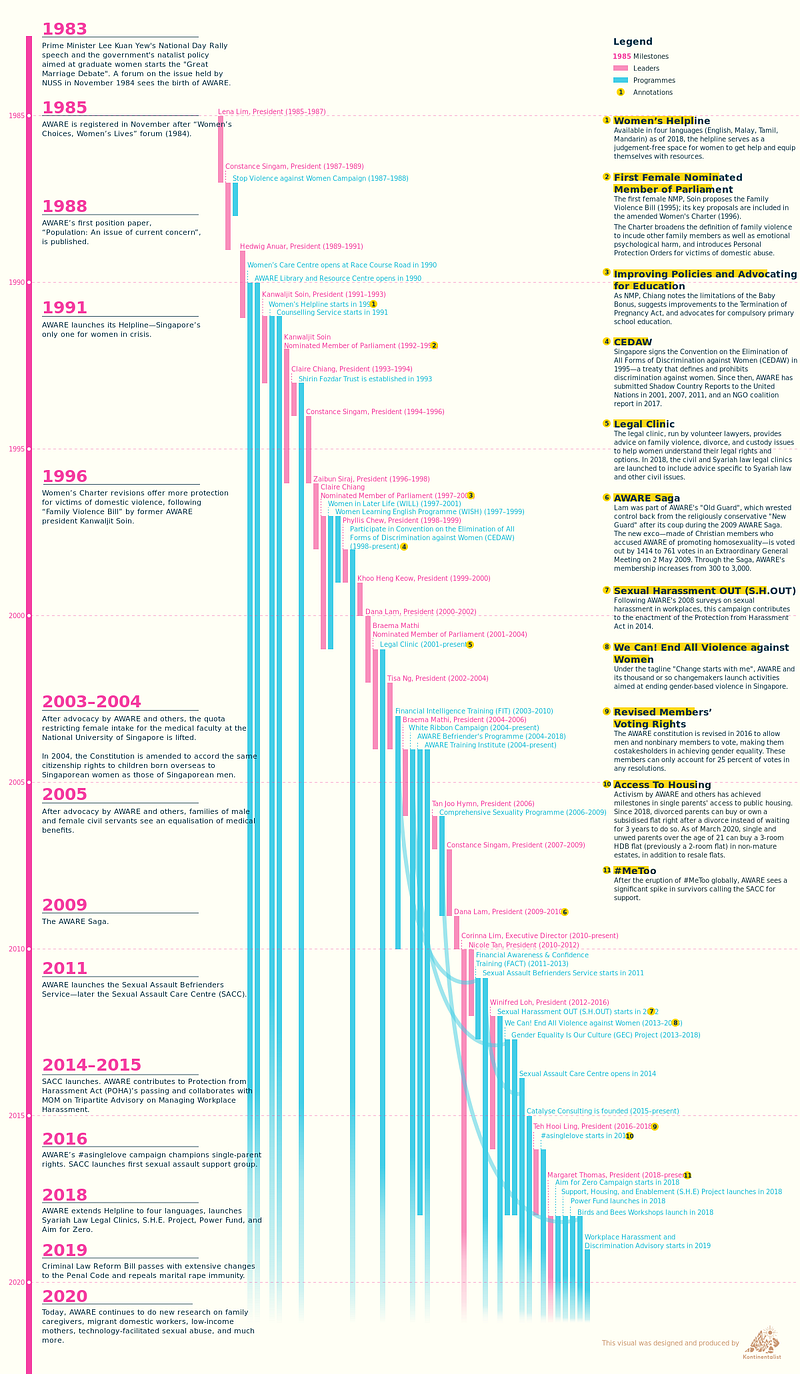 Editor's note: Please check out Saga, a 12-part limited-series podcast on the 2009 AWARE Saga, in which a group of religious conservatives staged a coup to take over the executive committee—on the false grounds of the committee's promoting homosexuality. You can listen to it on popular podcast apps, including Spotify, and Apple.
Subscribe to receive our free monthly newsletter.