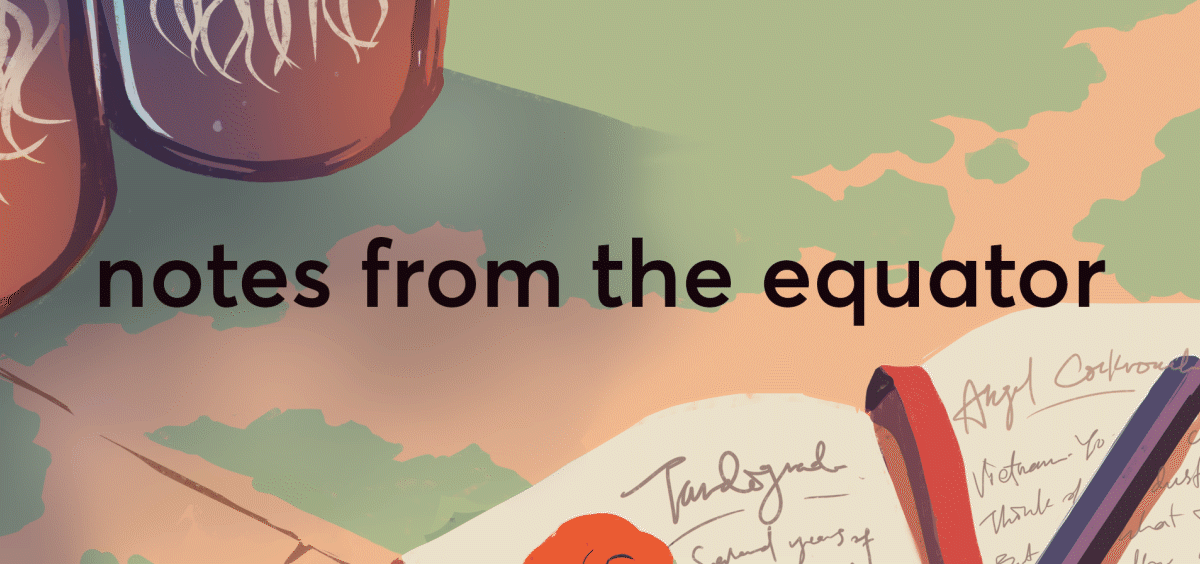 Hello there,
Welcome to our inaugural issue of 'notes from the equator'! Kontinentalist has been online for a year now, and we're delighted to have published more than 30 stories that surprised our audience with little-known facts about Asia. We've gotten this far, and thought it's high time we have a proper and self-respecting newsletter to communicate with you, our readers!

What you can expect from this monthly newsletter:
1. Stories we've handpicked for you
2. Our visualisation of the month, be it in the form of data visualisation or illustration
3. A behind-the-scenes look at our thought process behind each story, written by members of the Kontinentalist team
This month, I was very honoured to work with Naomi on the ornamental fish trade story. It is little known, even among Singaporeans, that Singapore is the world's top supplier of ornamental fish. Personally, it was a real trip down memory lane. I grew up with my father's hobby of keeping aquatic fish tanks, and even till today, I can recite the names of a few fish species from memory. But I knew very little about where the fish came from, and how it's impacting wild populations. Naomi had an opportunity to interview my father for this, and received his nearly half a century's worth of knowledge about the hobby.
Thank you for your continual support, and it's been an rewarding journey! We have a lot more exciting stories coming up, including one on death rituals in Asia, and another on Traditional Chinese Medicine! So stay tuned!

Pei Ying
Editor-in-Chief
Out of the blue—the colour that was desired by all
When Kate Middleton unveiled her 12-carat blue sapphire ring, the world was entranced. But did you know that historically the colour blue has been coveted by royalties and artists? And the most priceless of them could all be found in Asia.
Apart from its white-sand beaches and crystal-clear waters, the Maldives is also desired for another thing: resources.
You may have seen ornamental fishes in pet shops, corporate fish tanks, and aquariums, but where do they come from?
Visualisation of the month
"My very first encounter with transgenders was when I was five and attended a 'ladyboy' show in Bangkok. Years later, my understanding of them remained limited to watching queens voguing in RuPaul's Drag Race. So I decided to write this story, to learn more about transgenders in my own continent of Asia. Having written this story, I hope to show that the glamorous ladyboys (or Kathoey) in Bangkok are not the only transgenders in Asia, and that they have historically, and continue to be, an inalienable part of Asian societies." - Isabella Chua
Comments
Subscribe to receive our free monthly newsletter.