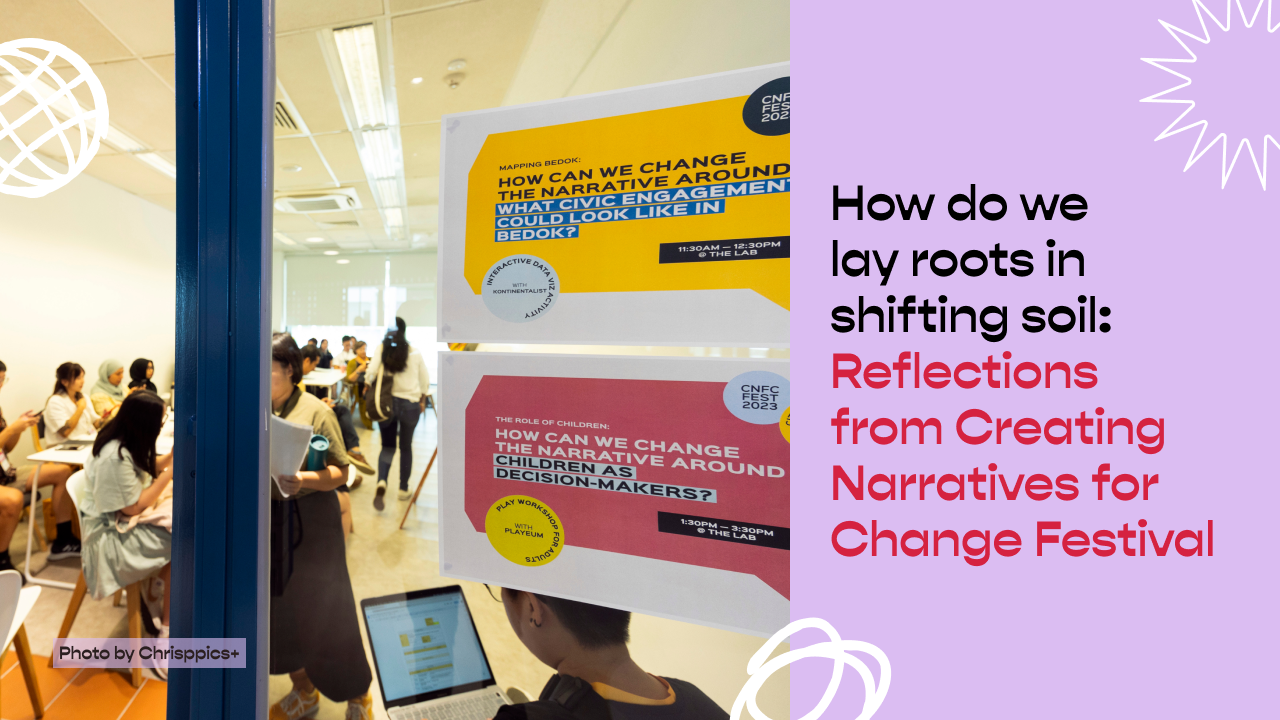 How do we lay roots in shifting soil: Reflections from Creating Narratives for Change Festival

I've been watching a lot of TV shows lately, my recent favourites being Insecure and Abbott Elementary. Both shows take place in predominantly Black neighbourhoods in the United States, forming the backdrops for these characters as they explore their own relationships to their work, friendships, and homes.

Their neighbourhoods and cultures are referenced constantly. In Abbott Elementary, Janine Teagues, an overenthusiastic public school teacher, is shown teaching her students "sight words" using Philadelphia slang. And in an Insecure episode, Issa Rae, playing a voraciously passionate millennial, organises a block party, gathering local community artists and musicians from the actor's own Southern LA neighbourhood. Both shows seem to skillfully traverse the balance between bringing an outsider into their world, and not overexplaining themselves to viewers.
Subscribe to receive our free monthly newsletter.