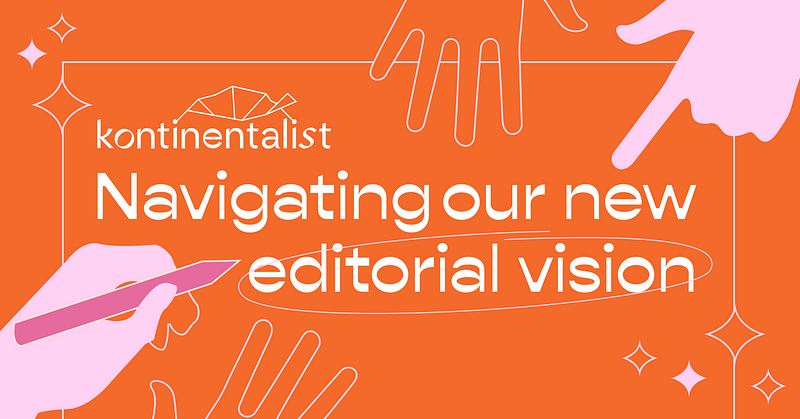 Kontinentalist: Navigating our new editorial vision
Last week, Pei Ying shared how we've rebranded from a map-driven studio to a data-driven storytelling studio… with a fresh new look to…
Last week, Pei Ying shared how we've rebranded from a map-driven studio to a data-driven storytelling studio… with a fresh new look to boot!
Here, I'll talk about how our editorial direction has changed with the rebrand. We've always been about telling stories about Asia that matter, but what that looks like has changed a lot in the past year or two.
Rigorous data, rigidly delivered
We felt it was crucial for Kontinentalist to be seen as credible back then. We were a new, young publication in a niche field — and we wanted to write stories that could stand up to scrutiny.
Our articles were long, carefully argued, and balanced on a point. Our voice was neutral. We covered as much background as we could… and then some.
We were rigorous to the nines… but frankly, we were also kinda huge stiffs back then. We felt that if we didn't show our rigour in a certain way, we wouldn't be seen as credible storytellers.
Our stories were interesting but scattered
At one point, we wrote back-to-back stories about instant noodles, batik fabrics, the environmental cost of a new capital, maritime disputes, and Asian language myths. That's a rather wide-ranging list… and we didn't quite know what held them together.
Taken on their own, these are all fascinating topics that reflect our writers' diverse backgrounds and perspectives. But why should Kontinentalist publish these stories as a whole, beyond the fact that one of us cares enough about each topic to write about it?
Subscribe to receive our free monthly newsletter.