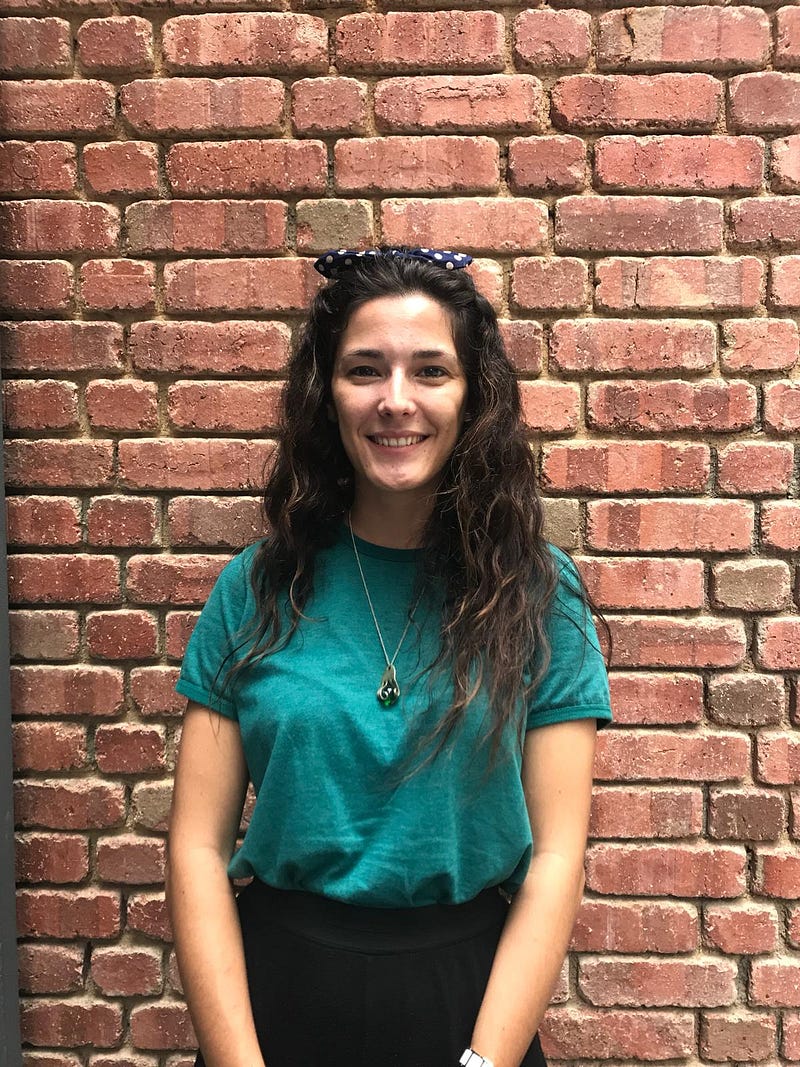 Humans of Kontinentalist: Phoebe Rollin
In this edition of Humans of Konti, we catch up with Phoebe. Phoebe interned at Kontinentalist for a month from January-February this year…
In this edition of Humans of Konti, we catch up with Phoebe. Phoebe interned at Kontinentalist for a month from January-February this year, and the story she wrote on condoms during the internship was released last month.
How did you come to do an internship at Kontinentalist?
I was doing a semester exchange at Universiti Putra Malaysia in Kuala Lumpur last year and I attended an ASEAN dialogue while I was there. I met a lady who knew Hans, and we got to talking. I mentioned that I was keen to do an internship, and Hans thought I might be a good fit for Potato Productions.
I was awarded a scholarship by the Australian government to study and do an internship in the Asian region. I narrowed it down to Malaysia because I learnt that I was able to study environmental science in English there, but it was also a country that I didn't know much about, so there was a really great learning opportunity there for me.
I have one year part-time of studying left to do back in Australia in Sydney.
What are your plans after you head back to Australia?
I have one year of part-time studying left to do before I get my degree so I will be heading back to university in the beginning of May. I'm not really sure what I will do after I graduate yet. I really liked spending time abroad, so I would like to consider trying to go abroad to work. Or even just another part of Australia, since it's so vast and diverse.
One idea I have is to become a national park ranger. I would also like to be able to fight fires (out in the bush, for example). I definitely see myself in a job where I wouldn't be working in an office all the time.
What did you like about living abroad?
I have really liked meeting and making friends with people who come from a different background than me. I enjoy exploring new places and learning how to live in a place that is completely foreign to me. I also really like the different languages and foods that I have been exposed to!
What are your hobbies?
I enjoy being outside, exploring nature. But I also really like things like reading, sewing, knitting, crocheting and mending clothing.
Why did you decide to study Environmental Science?
Initially I started off studying psychology and international relations, but I didn't see myself pursuing that as my career so I dropped out and took some time to think about what I really wanted to study, and to find something that was impactful and that had a purpose or a meaning to it. I also wanted to study something that I could see myself pursuing a career in. I have always cared about the environment but had never considered studying it. I was keen on doing a degree that was sort of prescribed, meaning that I would go through the degree with my peers together and we would all take the same classes together for the entire duration of our degrees. To me, that was a really important factor.
You're working on a really interesting story for Kontinentalist. do you want to tell us a little bit about it without giving it away?
I am writing a story on something that you probably don't talk about very much, but everyone uses it!
There is an environmental and a social link as well. I hope that it makes people feel a little bit awkward! I think it's an environmental issue that not a lot of people have actually considered. I came to write about this topic, because I have a bit of a love affair with natural rubber.
I preferred living in Malaysia. Singapore is a melting pot and it's so international, which is great, but it feels like a very big city and I find it really expensive — to the point that it hampers my enjoyment. Whereas Malaysia is affordable and I liked that the areas outside the city feel like they are still developing and growing. There is always something happening, everything is always open. I like that there are a lot of different places to visit within Malaysia. I liked small things like the call to prayer, and the constant reminders of spirituality and religion.
Have you enjoyed your internship at Kontinentalist?
I really like Kontinentalist. I think all the stories are really beautifully written, and all the data visualisations are really eye-catching and relevant. I feel that Kontinentalist does such a wide range of topics. There is so much information in Asia: to map, to graph, to talk about and Kontinentalist covers it all. I like being with the team, everyone is really nice and works really smoothly together.
Comments
Subscribe to receive our free monthly newsletter.