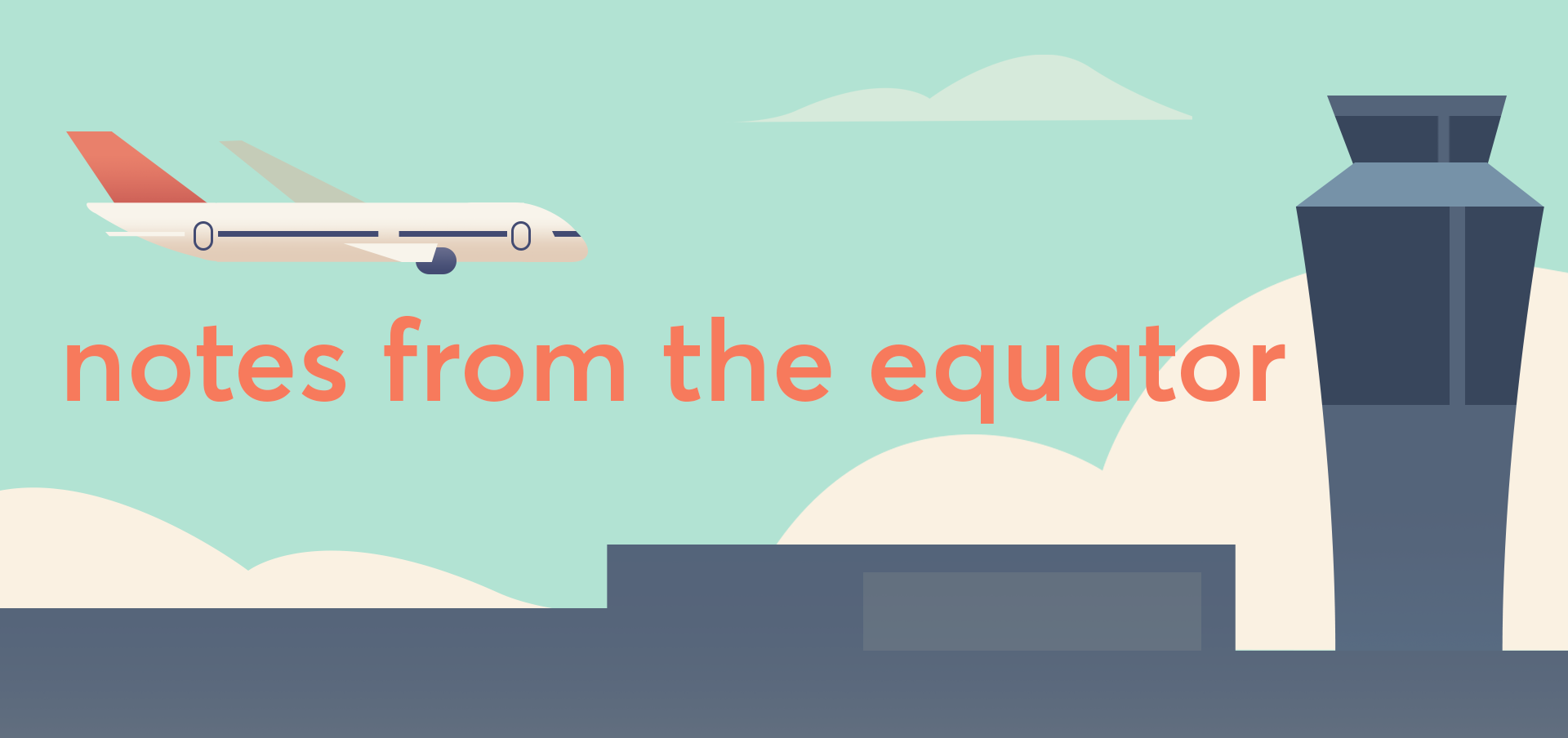 What does the future of travel look like?

Singapore has been in a semi-lockdown (or circuit breaker, as we call it) for almost two months. There's been hot debate on how life may return "back to normal". Like nearly everywhere else in the world, the real question that's being asked is, Can we even return to the way things were before?

It's safe to say that travelling abroad will never be the same again. The demand for flights may never fully recover, and budget airlines may fold entirely. We'll all have to take extra precautions to ensure that the next big virus does not decimate economies again.

But is this necessarily a bad thing?

The drop in international travel has reduced our demand for and brought down carbon emissions. The pandemic has forced us to confront our first world habits and understand what they're doing to our environment. We've done several stories investigating the repercussions that our wanderlust has on the climate, ecosystems, and even communities, but these issues have never been more relevant than now. Could this be COVID-19's silver lining?

We'd like to hear what you think. Feel free to holler at us at hello@kontinentalist.com with your story ideas and your opinions on our pieces.




Peiying
Editor-in-Chief
A voyage into our stories...
Will COVID-19 be what forces the 106-year-old aviation industry to revolutionise? Already, airlines are taking extra precautions in the form of pre-boarding blood tests and equipping crew uniforms with personal protection equipment. With the cost of air travel set to increase, will this make our consumption patterns more responsible? For the sake of carbon emissions, we sure hope so.
While COVID-19 has stunted tourism growth globally, Asia has been hit especially hard. The fastest-growing region for international arrivals since 2005, Asia was to host 72 percent of international visitors by 2022. Countries are understandably anxious to revitalise their economies through tourism, but COVID-19 will add new challenges to the existing ones caused by the region's overtourism.
The Komodo National Park presents a case study of what happens after tourism has been closed. Spoiler alert: it's not the panacea to illegal poaching. Instead, new problems arise, such as the need to provide alternative livelihoods for the natives.
A map is one of the data visualisations that needs no introduction. Maps have existed for a long time, and they are now integrated into our daily lives in delivery food apps, Google Maps, and what have you. With how pervasive maps are, it's easy to plug one into a story without much thought.

For this issue's data visualisation spotlight, we share some ways you can tell stories using maps.
1. Create a customised, thematic base map.
When you apply your story's theme to your map design, you can further immerse your reader in your story by creating an environment that makes them want to venture around and explore. This "Treasure" style by Mapbox, for example, reminds me of the "Choose your adventure" gamebooks I treasured as a kid.

Sometimes, this design is purely symbolic. The map design for Bella's story on transgenders in Asia was based on the colours of the transgender flag. While not exactly a "best practice"
—
it assumes that readers know these colours as cultural symbols
—
Bella made a personal decision to pay homage to this minority group.

If you want to try your hand at designing your own map, read this excellent beginner's guide by our designer Joceline.
2. Select colours based on your data type.
Colour is a powerful communicative tool in data visualisation, but it can sometimes become overwhelming if you're not trained in colour theory. Here's a quick guide on the types of colour schemes you should use based on your data type.
Categorical data call for distinctive colours, which you can generate by choosing a qualitative scheme. To communicate continuous data, choose a diverging palette. The point here is to show how your data point deviates from the baseline
—
like this dialect quiz, which shows how similar or dissimilar your answers are compared to the survey sample.

Another way to communicate continuous data is through colour gradients, which signal intensity. In this calendar vis, the lighter shade of blue signifies fewer fatal vehicle crashes, and the darkest shade on October 16 signifies the largest number of them.

3. Add a data visualisation on top of your map.
If this sounds controversial, that might be because we're taking a leaf from the handbook of Charles Minard, who created maps in the 1800s. Take a gander at his flow map on French wine exports, in which he added a time series chart on the top right corner of his map.

We do think this format works better in print, where the secondary chart allows the readers to zone in on the details. Regardless, there is value in challenging ourselves to think of new ways to visualise data, rather than always sticking to "best practices".
Each month, we curate a list of content related to our newsletter's focus. Here's our pick of things to check out on the theme of travel:
Comments
Subscribe to receive our free monthly newsletter.