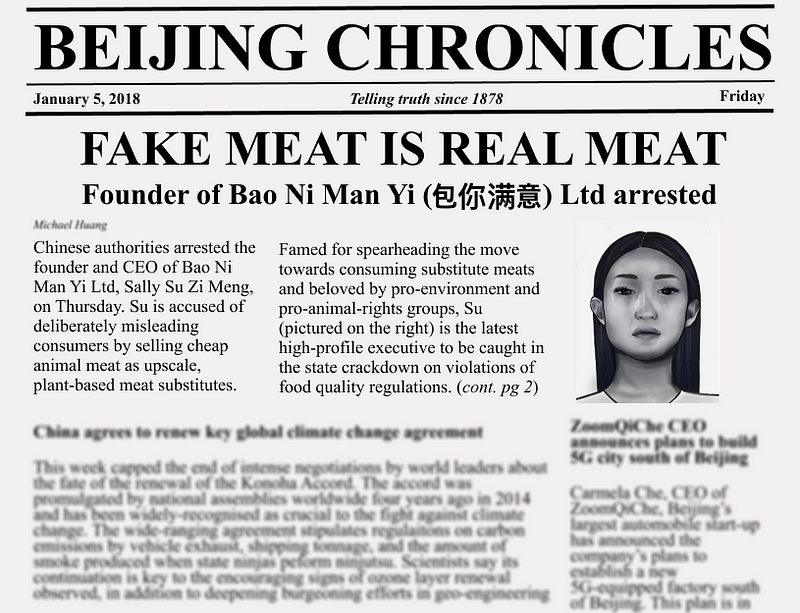 Eighteen levels of hell (Part II): Writing and designing
Embracing uncertainty and life's surprises is a large part of growing up. Even then, making a game about hell two months out of university…
Embracing uncertainty and life's surprises is a large part of growing up. Even then, making a game about hell two months out of university (with a law degree, mind you) was just about the last thing I expected to do.
When I joined, the game structure and draft assets for the game environment had already been done. However, the tone of the plot and characterisation had hit a roadblock. A game, especially a short and simple one, has to be fun. At the same time, if we were to cover the Buddhist-Taoist folklore in this topic, we had to ground it in serious historical research and handle it sensitively given its profound importance to people.
As Bella mentioned in her piece, the editors wanted the story to be rewritten to reflect that, and that's where I came in to help.
Hoping to help nudge the game forward lest we lose precious time, I plunged into a weekend of historical research on the eighteen levels of hell, trying to find answers to (our editor) Kenneth's piercing feedback about creating empathetic accounts of the game's characters.
I put some of my findings into the Slack channel, thinking it might generate useful conversations. To be honest, I was really scared! Would they think this intern is being super extra? Would Bella, the story's writer, be annoyed that this newcomer was showering opinions all over her story?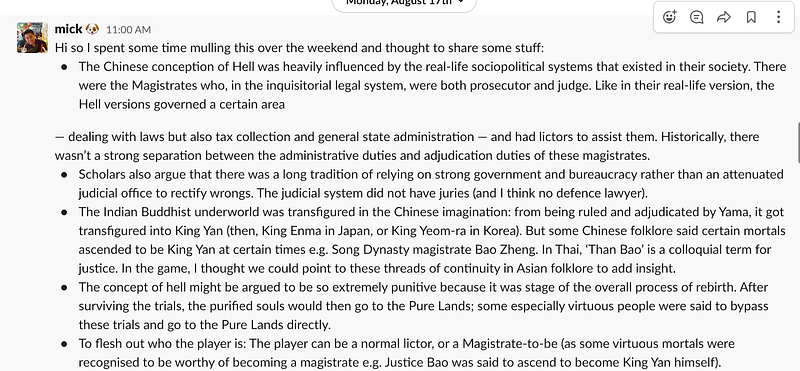 Subscribe to receive our free monthly newsletter.