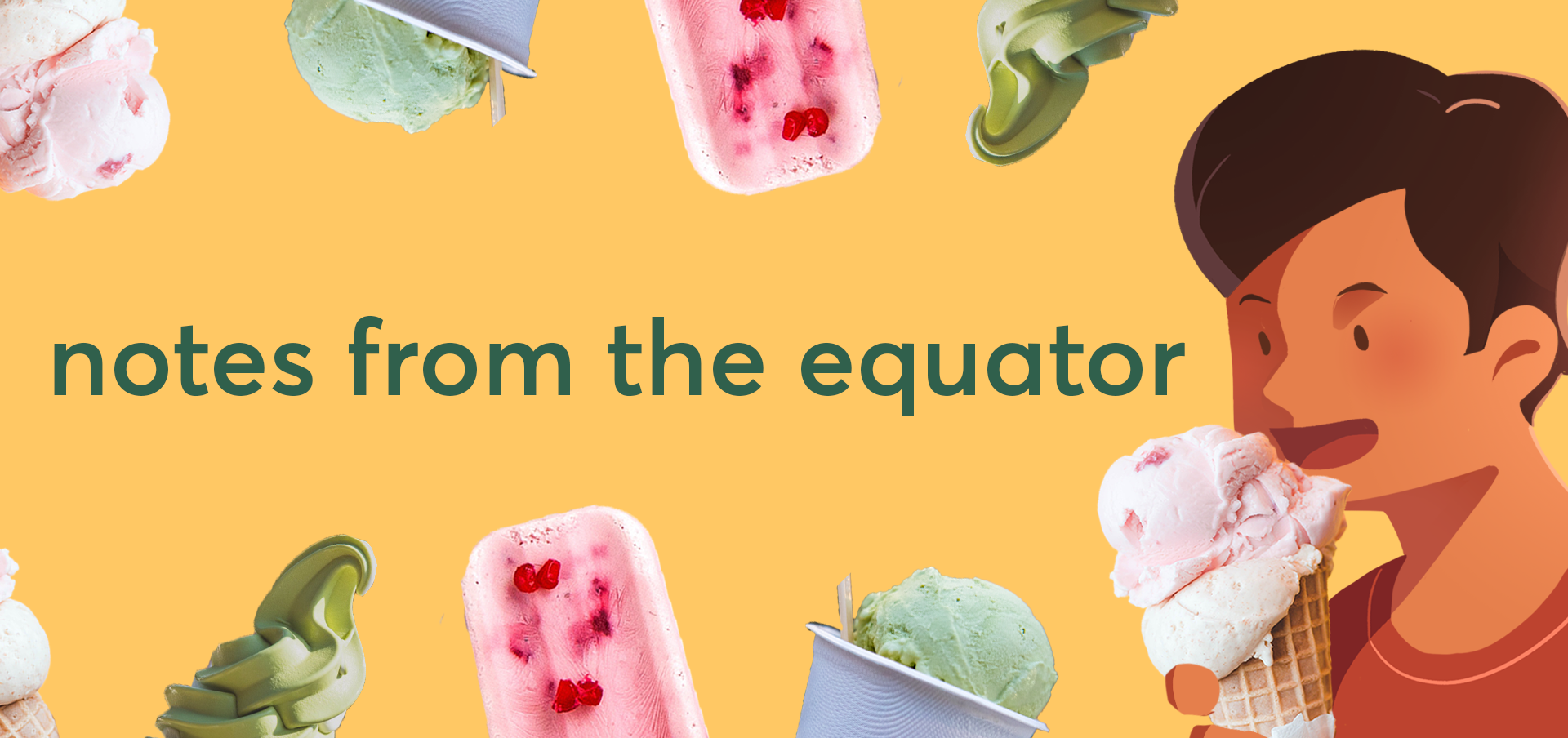 The first time I tried Korean tteok-bokki, I hardly knew whom I was eating it with.

We'd just moved into our new house, and it was one of our first meals together—the same week Singapore's COVID-19 lockdown closed all our favourite dine-in restaurants. My housemates prepared the chewy rice-flour cake with Shin Ramyun instant noodles, crab sticks, and onsen eggs. The aroma of gojuchang wafted into my room, tangy and inviting.

Even then, I knew things were off to a good start.

Rice is a "staple food" here in Asia, but the term barely captures the significance we attach to the humble grain. Consider the greeting, "Have you eaten rice yet?". Heard throughout Southeast Asia, it offers both concern and quiet support, though its use is falling out of fashion with younger generations.

By now, we've shared countless conversations over the same pot of rice at home—or noodles every once in a while—often with generous splashes of sake and soju. Both beverages, like dozens of Asian liquors and wines from arak (Indonesia) to Pangasi (the Philippines), begin with rice.

Even instant noodles—often made of rice flour—can bring people together. These cheap, convenient packets need just boiling water to unleash their flavours (though there are endless ways to jazz them up), making them the perfect social meal. No wonder they've been used as prison currency and by shy youths flirting in South Korea!

Rice, in all its diverse forms, has brought us closer in a mere few months. What memories have you made with others over a bowl of rice or instant noodles—or perhaps even several cups of sake?

Let us know via hello@kontinentalist.com. It'll inspire us to make a few more of our own.



Kenneth
Editor and Content Strategist
We can probably build an actual beer tower with the sheer variety of alcohol beverages made in Asia. But that's not just because we're big drinkers. Asia's range of alcoholic offerings also speaks to the many ways we use alcohol, whether in rituals, ancestral worship, or cooking.
Painstakingly tracking the journey of a rice grain from its cultivation, this story reveals how interconnected countries are in the global food supply chain
—
a timely reminder during this pandemic, in which lockdown measures have amplified global food insecurity.
Spotlight: Waffle chart / square pie
Before we dig into this month's data visualisation, can we just take a moment to appreciate how foody these charts' names are? We'll save donut and lollipop charts for another issue. 😋
What we have here is a variation of a waffle chart that uses dots instead of the conventional square to indicate each data point. But the principle remains: we're showing the distribution of absolute numbers rather than percentages. This means we're showing the data points as they are—you see 54 dots because Japan has 54 instant noodle brands. Our rational was that we wanted readers to have a concrete sense of just how many instant noodle brands Asian countries produced compared to their counterparts.

Waffle charts are commonly conflated with square pies, because they both show distribution. However square pies, like their name suggests, use a 10 by 10 grid of 100 squares, with each square representing 1 percent, as you can see from this example from The Pudding. Their main difference from waffle charts is that square pies show relative rather than absolute comparisons.



Additionally, square pies are considered a better alternative to pie charts, because discerning coloured versus noncoloured squares results in better reading accuracy than one can get discerning differences in angles.

So, when do you use a waffle or square pie chart? Both charts are excellent as small multiples for comparing differences in distribution. As usual, your data should dictate the form of your visualisation. Are the outliers more obvious when the data is in percentage form or absolute numbers? Are you comparing the efficacy of different methods? If so, square pies allow clearer comparisons across the board.

Have fun with both, and don't be afraid to experiment!
Each month, we curate a list of content related to our newsletter's focus. Here's our pick of things to check out on the theme of food:
Comments
Subscribe to receive our free monthly newsletter.