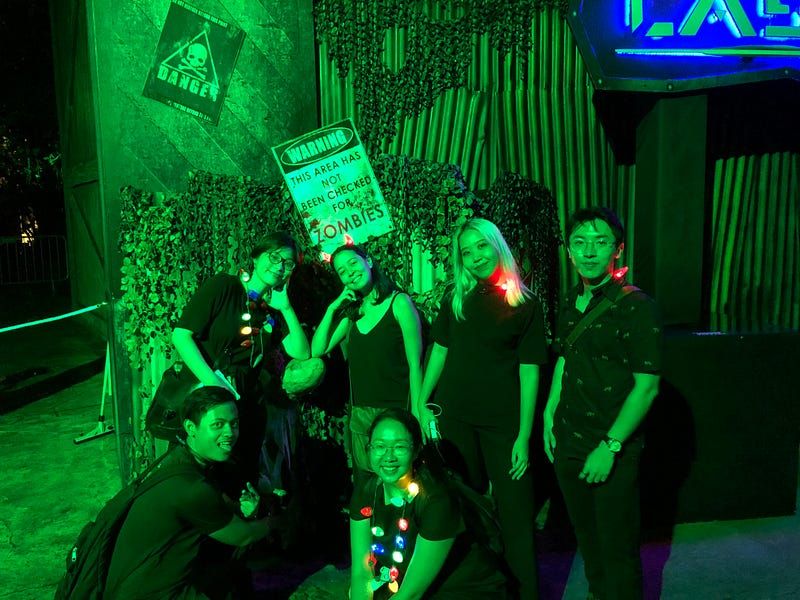 Halloween Horror Nights: Team Bonding
The idea of a team bonding outing had been floated a few times earlier this year and the team had discussed various ideas ranging from…
The idea of a team bonding outing had been floated a few times earlier this year and the team had discussed various ideas ranging from baking class to paintball. We finally settled on the idea of the annual Halloween Horror Nights at Universal Studios and were all quite excited about the idea of an outing together.
As they say, a team that screams together, stays frightened together.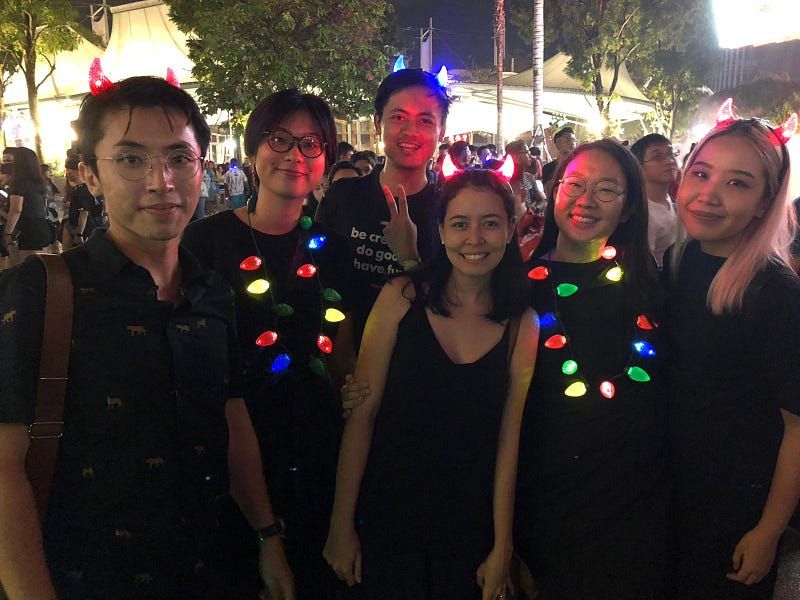 Dewi: How we entered/started off
The day finally arrived and we left the office a little earlier. After grabbing dinner at a restaurant that claimed to offer Balinese Thai fusion food (before choosing the place there was a big discussion and two very clear camps were formed: McDonalds vs. NO WAY I AM EATING MCDONALDS), we headed to the entrance of Universal Studios Singapore only to find rows and rows of queues snaking up to 500m away from the main entrance. Obligingly we joined a queue and took turns to keep our spot in the queue as some of us went to the restroom, to the ATMs, and to buy some typical Halloween Horror Night memorabilia (blinking lights and devil horns in various colours). To kill time, we then did the usual: photos, boomerangs and selfies, and posted them to our social media channels.
Subscribe to receive our free monthly newsletter.