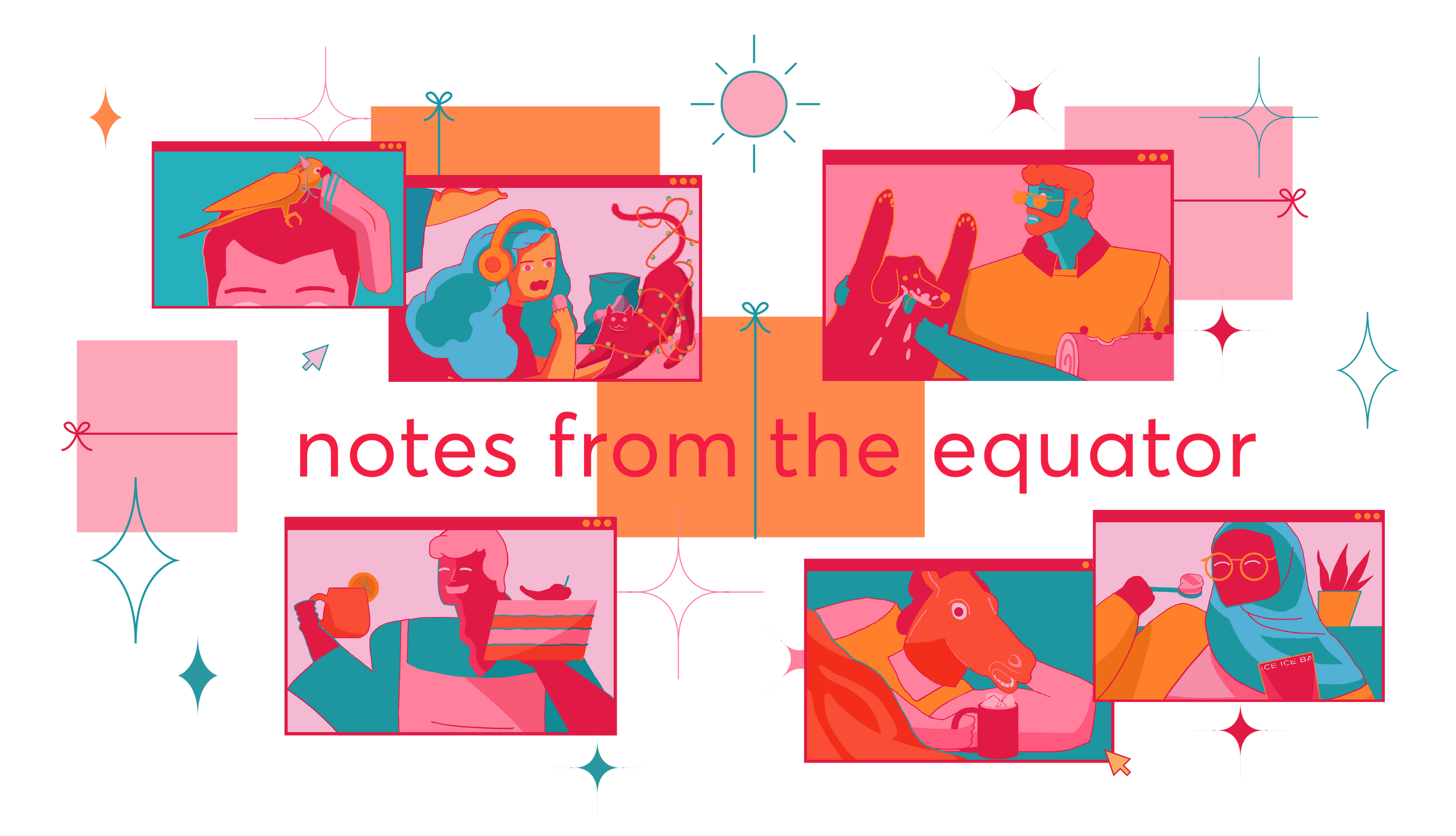 Fellow explorers,

The year 2020 is coming to an end, and boy, what an adventure it has been. We started the year barely aware of COVID-19's existence, and now we have vaccines for it.

Along the way, we've done our best to provide you with informative and amusing content with notes from the equator. This year, we've benefited greatly from the generosity of the world at large, which made many resources free and public and helped us create better stories for you.

We also welcome an additional 252 of youse into our community, from neighbouring and faraway lands and from Singapore itself. We're grateful that of the bazillion things you could be doing, you took time to subscribe and read our newsletter. Thank you—we hope you got something out of it!

That said, we'd like to do even better in 2021. Last year, we went from bringing you our latest stories in our issues to organising them by themes. Does this format work for you, or would you like to see something different? What other content would you like to see more of? Email us your thoughts at hello@kontinentalist.com—we'll get back to you after the holidays!

I'm realising rather belatedly that most of you probably have no idea who I am, so apologies for addressing you so candidly thus far. I'm Bella, a writer at Kontinentalist and the content creator of notes from the equator. Like Santa, I only make a guest appearance at the end of each year. Kenneth and Pei Ying will be back with their regularly scheduled editor's notes from the next issue onwards :-)

Happy holidays, and have a well-deserved rest, everyone!




Bella
Comments
Subscribe to receive our free monthly newsletter.