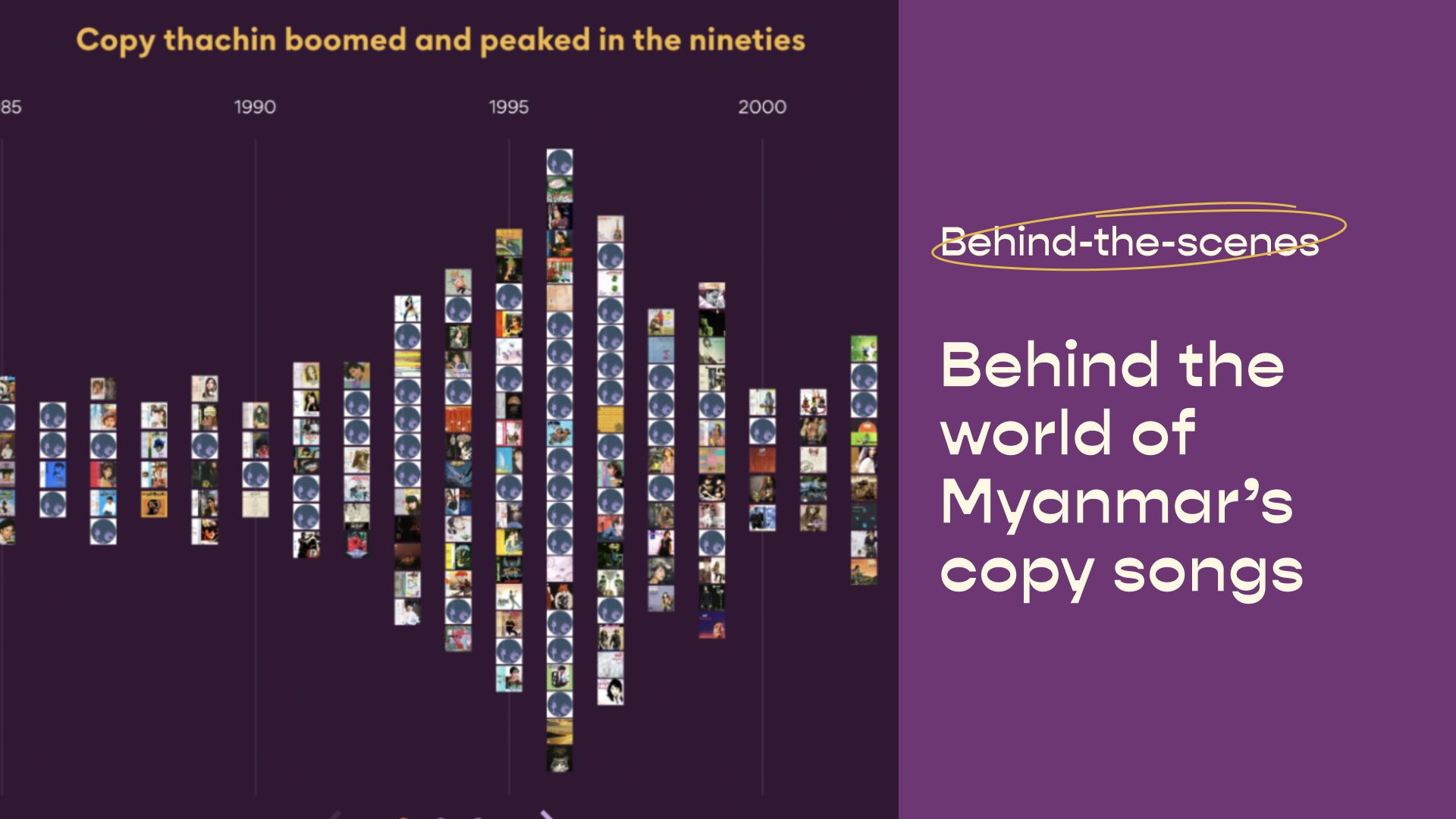 Behind the world of Myanmar's copy songs
The team from Thibi shares their process of creating their groundbreaking data-driven explainer on Myanmar's "copy thachin" or copy songs movement. This is the first time that Kontinentalist is collaborating with Thibi, a data and design consultancy, on a story. In this article, Thibi breaks down how they pulled it all together.
"Copy thachin", or copy songs, highlights a lesser-known musical genre that has shaped popular music in Myanmar for more than 50 years.
This is a story of many firsts. This is the first time we are partnering with Kontinentalist to produce a bespoke story of this scale and ambition. This is also the first time anyone has ever covered the copy thachin phenomenon using data.
Why copy thachin?
If, like the author Lu Min Lwin, you grew up in Myanmar, you've probably heard copy thachin everywhere. Though we may have criticisms of the genre, we know many of these songs by heart and have fond memories around them.
Subscribe to receive our free monthly newsletter.